What are the best places to visit in Australia as a couple?
It all depends on what interests you and the time you have. Sydney and Melbourne are the most popular cities (and the most romantic for a couple), but the other cities also have their own charm. The same goes for Uluru/Alice Springs in the center of the country, where we desperately wanted to go stargazing because we are astronomy enthusiasts, but we couldn't do it because of our little two-week travel plan.
I could give a whole list of places to go in just one state or territory, but to keep this answer at a reasonable length, I will give you the major highlights, and ones that differ from each other (in no particular order);
Let's start with the most obvious;
Sydney, New South Wales
Sydney is, of course, the most famous Australian city in the world, with magnificent sights such as the Opera House, Harbour Bridge, Royal Botanic Gardens, NSW Art Gallery, the historic Rocks district and, not least, Bondi Beach. Some may tell you to avoid obvious tourist destinations like these, but I would say they are all worth seeing at least once. We had a tight and thrifty budget, so we were always looking for cheaper ways to experience. For example: Instead of climbing the harbor bridge, which is expensive, we chose to cross it on foot for free. The view is just as beautiful, whether you're walking or climbing. We have also made sure to purchase the local Opal smart card for public transport, as it saves money in the long run. It works for all modes of transport such as buses, trains, etc. and the map itself costs nothing.
One of the things we did there, away from the tourist hustle and bustle, was to visit the Sydney Observatory and we are glad we did because their museum is excellent! Watching the night sky was a bit difficult for us because of the heavy rains, but overall it was an interesting experience. Everything is easily accessible thanks to the fantastic public transport system that runs late at night. We were very impressed.
Uluru, Northern Territory
I went when I was 10 and it is absolutely stunning! If you are there I suggest going on a camping trip that includes Uluru (Ayer's Rock), Kata Tjuta (The Olgas) and King's Canyon, it gives you a taste of everything. If you go, please kindly refrain from climbing the rock and/or taking a piece home, in respect for the local Aboriginal people.
The Great Ocean Road, Victoria
Making for the perfect road trip, there are all sorts of sights. I've been here but not for a long time. The locals have literally braved fires and floods in the last year or so but it is fine to be going at the moment. If you don't want to drive, there are plenty of bus tours. Know that some places you go can be shortstops, others longer walk, depending on what you are into.
Kakadu National Park, Northern Territory
I've never actually been here but I would love to. Stunning surroundings, great walks, but do your research before you go. There are crocodiles and bad mosquitoes, and you need to be a good bushwalker.
The Gold Coast, Queensland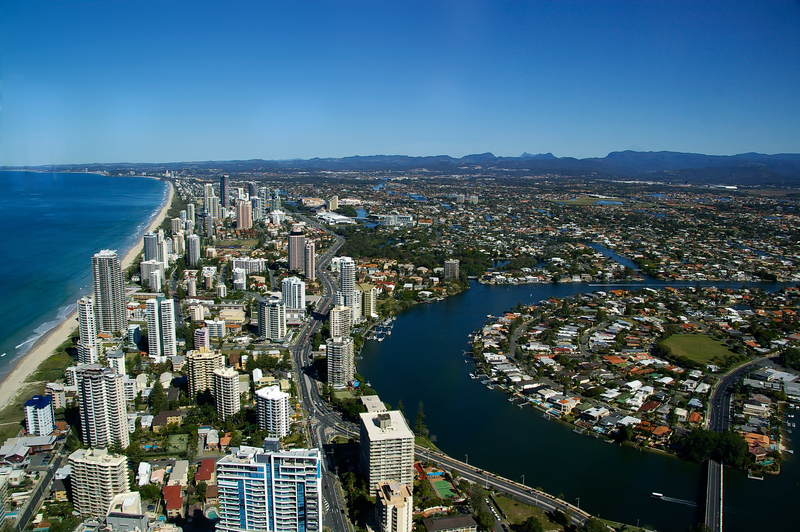 With the city quite literally at the beach, there is plenty to do as well as theme parks everywhere.
Melbourne
Melbourne is the sporting capital of Australia (locals claim it is the sporting capital of the world!). We were lucky enough to attend the Australian Open because we went there in January. We also visited the Melbourne Cricket Ground (MCG). I was even more impressed with the public transport here, as trams (cable cars) are ubiquitous and have a cool look. It was ridiculously easy to get from one place to another, for example from the famous Melbourne Zoo (where we obviously wanted to jump with a kangaroo!) to the city center and St Kilda beach (where our 2-year-old daughter had a great time at Luna Park).
There are also several parks and open spaces such as Fitzroy Gardens and their own botanical gardens. The city center here had an energy that exceeded even the energy we had seen in Sydney. People (tourists, locals, etc.) walked around, took the tram, went shopping, went to restaurants and sat in the sun. We realized once again that we are most certainly city dwellers and that we would die of boredom in a quieter place in the countryside or in the middle of nowhere. There was also a lot to do here on a limited budget. If you search on Google, you will get many free or almost free links for tourists.
Australia Zoo, Queensland
Healesville Sanctuary, Victoria